These 18 Bungalows, including terrace, offer a generously large living space of approximately 55sqm & are modern and luxuriously furnished. Various features in the style in which it is designed are a continuous reminder that one is indeed in Bali.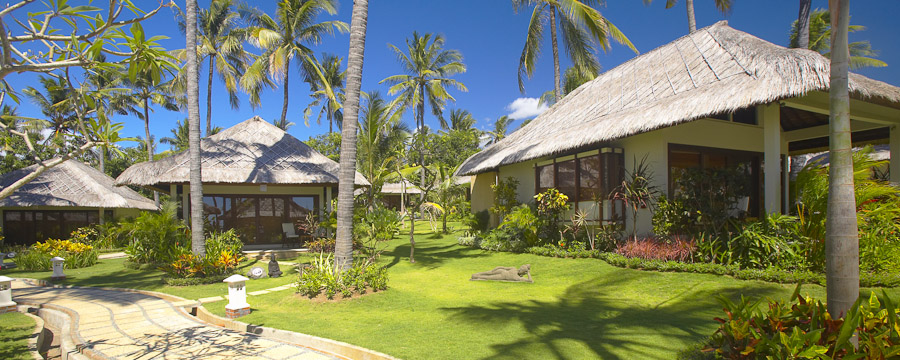 These bungalows are situated far apart from each other within a large, tropical garden – in which there are ponds, fountains & of course, statues of the Balinese Gods – an area of more than 26,000sqm. The shade provided by the numerous coconut trees and various other species of indigenours trees in the garden, make it an ideal place to relax. Most of the bungalows have a view of the ocean.
Amenities include: air conditioning, fan, mini bar, telephone, hot & cold water, tea/coffee making facility, a room safe, a semi open-air bathroom, patio with an outdoor bay bed on which to read or to just relax and be lazy.