Take another look at the photos, ground plan & location. Situated in a private garden directly on the beach with its own swimming pool! This is pure "luxury created by the Siddhartha Dive & Spa Resort"! The meaning of the names of these two sister villas are: Santai (relaxation) & Pantai (beach, ocean or sea).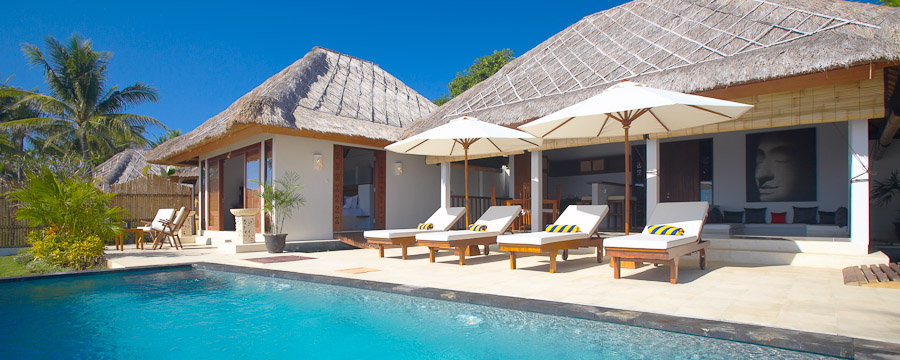 Each Villa, including terrace, is approximately 150sqm and has 2 bedrooms, with en suite and semi open air bathroom. The bedrooms are separated by an open plan living room with a lounge and kitchenette. The villas are luxuriously furnished, modern and extremely comfortable. The Balinese interior design and local works of art, contribute towards making your stay here a harmonious living experience.
Spend your ultimate dream holiday here. And, it is financially affordable whether there are two of you or if you are a group of four. Amenities include: air conditioning, fan, mini bar, telephone, hot & cold water, tea/coffee making facility & a room safe. There is also satellite TV, DVD and a hi-fi system.
On request, breakfast can also be prepared and served to you in your villa.