Diving at Fuerteventura
Holidays and diving at Fuerteventura means: we dive through schools of big and small fish, barracudas, mackerels and tuna. There are groupers, angel sharks, rays, sepias, dolphins and even Mantas and whale sharks. In the rocky topography, the reefs, overhangs, caves and caverns, morays and congas, macro organisms, sea anemones and much more can be seen. In summer, you can even dive with whales.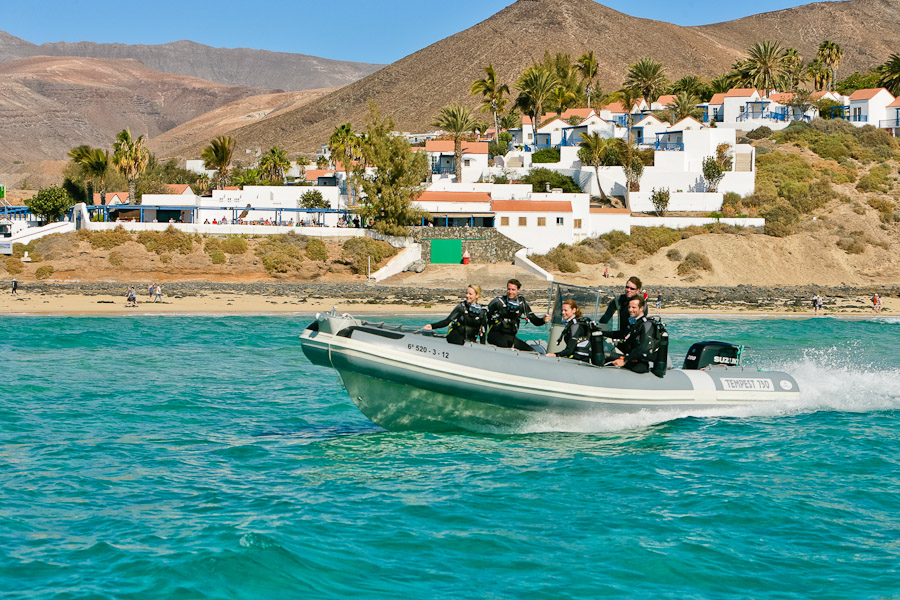 With water temperatures between 18 to 23°C and visibilities of up to 50 metres, the Canary Island of Fuerteventura is a very popular diving area. Fuerteventura has a lot of fascinating dive sites which turn every dive into a special experience for beginners as well as for advanced divers and underwater photographers alike.
In particular, here in the South of Fuerteventura, at Morro Jable, the abundance of fish is unique. Especially at Moray eel Reef a diver finds everything he wishes for.
Aldiana Fuerteventura, Canary Islands, Spain, is located above the shores of the Atlantic Ocean and the perfect place to escape the daily routine. Enjoy your holidays amongst friends in our flowering gardens or on the miles of long beaches. Friends of sports and wellness find numerous possibilities to indulge their passions too.
Our Diving Centers at Fuerteventura: