Back
Buddyweeks NEXT Generation on Bali 2020
travel period:
15 April – 15 July 2020
Applies to accommodation and diving!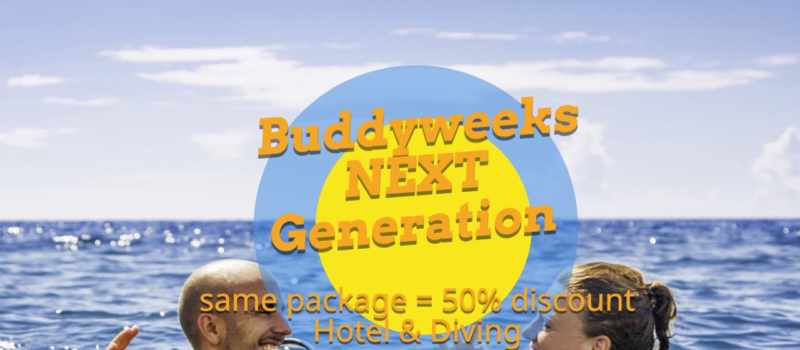 Until now Werner Lau offered the Buddyweeks only on the diving packages and diving courses. Now our hotels Siddhartha, Alam Anda and Pondok Sari are following suit with the Buddyweeks NEXT Generation in Bali. They can be booked immediately and are valid for the period 15 April to 15 July 2020 and they also apply to the accommodation prices (overnight stay & breakfast).
At the Alam Anda and the Siddhartha, the first room occupant will pay the regular price, but his roommate only pays
50% Discount
for accommodation in the same room.
At the Pondok Sari there is a
25% Discount
on the room price during the above travel period.
Attention divers: When pre-booking a dive package or a dive course in the Alam Anda, Siddhartha or Pondok Sari, the first diver pays the regular price,
but his buddy only pays 50% for the same package.
To make sure that single travellers don't go away empty-handed, there is a 25% discount on single room prices in all three hotels.
In addition, unaccompanied passengers receive a 25% discount on the pre-booking of dive packages and dive courses in all three dive centers.
There are of course many other specials all year round:
In addition, there will be a few more group tours in 2020