Back
We are closing our centre in Sharm el Sheikh!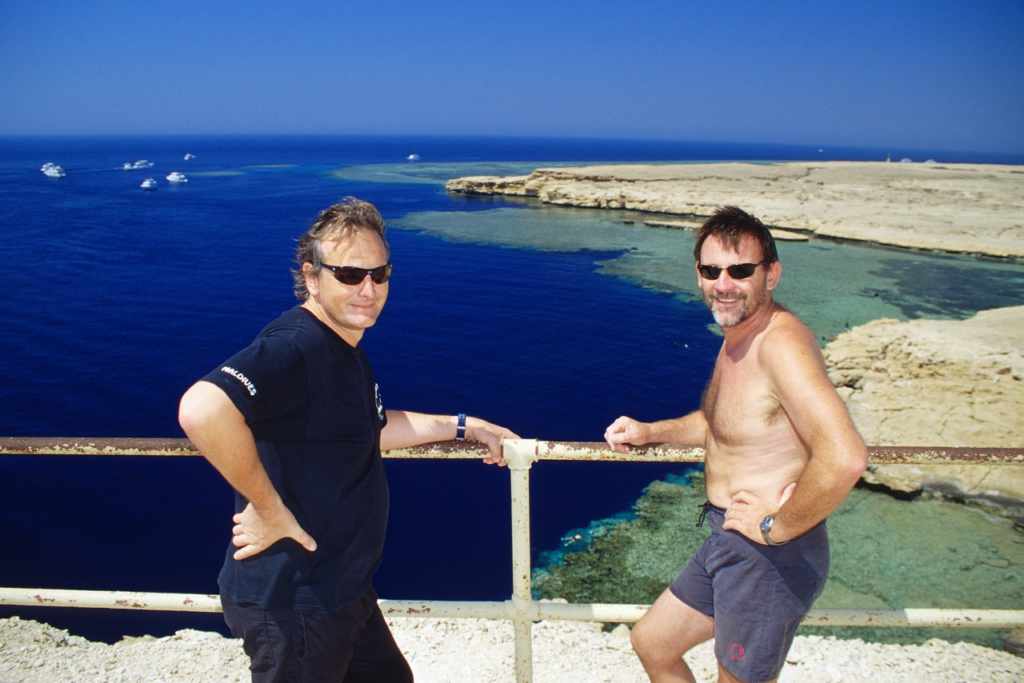 It's been 20 years now that it took us to the Red Sea.
The picture above is also so old…))
Despite our Maldivian enthusiasm we had a hard time at the beginning and got the business in Sharm el Sheikh very slowly under control. But thanks to the help of Rolf and Petra/Sinai Divers we started to succeed.
In the meantime they have become our friends and irreplaceable partners! Thanks again for that! Without you we would not have made it in Egypt.
They have been living and working in Sharm for over 40 years and know everyone there. Sharm has become their home.
For both of them the step to give up our common dive centre is surely much harder than for my wife Lilly and me.
But we simply don't see for the next few years any reasonably viable economic opportunities for us in this coastal town. In the last few years, the number of flights has become smaller and smaller. In the meantime, there are no direct flights from Germany at all, and no one knows if and when they will be available again. Our customers became more and more absent and the future is uncertain.
We have even brought the base through the turmoil of the Arab Spring and even now kept it alive for more than one year without income and have continued to pay our employees a salary . But with new additional financial obligations, the burden is just too much for us to bear. Sanity tells us to close now, even if it makes our hearts and the hearts of our long-time employees bleed.
The dive centre will be taken over by Emperor. We have been working together with them for a long time. They will also take over most of our employees. So our regular guests can continue to dive with familiar faces in Sharm. Maybe you will meet Rolf and Petra there as well. They have their house almost around the corner.
We are now concentrating on the Oasis, which will open again in July and we would be happy to welcome you there.
Take care everyone and thanks for everything!!!
Werner Lau and Team