Welcome at the Villa Bequia, Cape Coral
The newly-built dream villa is located in a gorgeous location directly at the Caloosahatchee River which is flowing into the Gulf of Mexico. The villa is bookable from November 2017.
In the immediate vicinity, opposite the yacht club which is about a 5 minutes' walk away, you will find the only sandy beach in Cape Coral which is perfect for swimming. Afterwards you can watch a Caribbean sunset while enjoying a sun-downer at the "Boat House Tiki Bar & Grill".
There is a multitude of bars and restaurants in Cape Coral which are only a few minutes' drive away. There are various restaurants and nice views to be enjoyed at Cape Harbor and Tarpon Marina which are nearby as well.
A top location and a top villa
The villa offers:
A total of 370 square meters over 2 floor levels.
First floor: 2 bedrooms with private bathrooms, both rooms with direct access to the terrace (river view). A spacious and open living area with integrated kitchen, dining area and an additional pantry, office and utility room.
Roofed over terrace with chaise lounge and an outdoor kitchen with barbecue. Infinity pool facing the river, spa and own jetty.
Second Floor: 2 bedrooms with private bathrooms, both rooms with direct access to the balcony (river view). Spacious gallery with tiny kitchenette.
2 garages having room for 3 cars.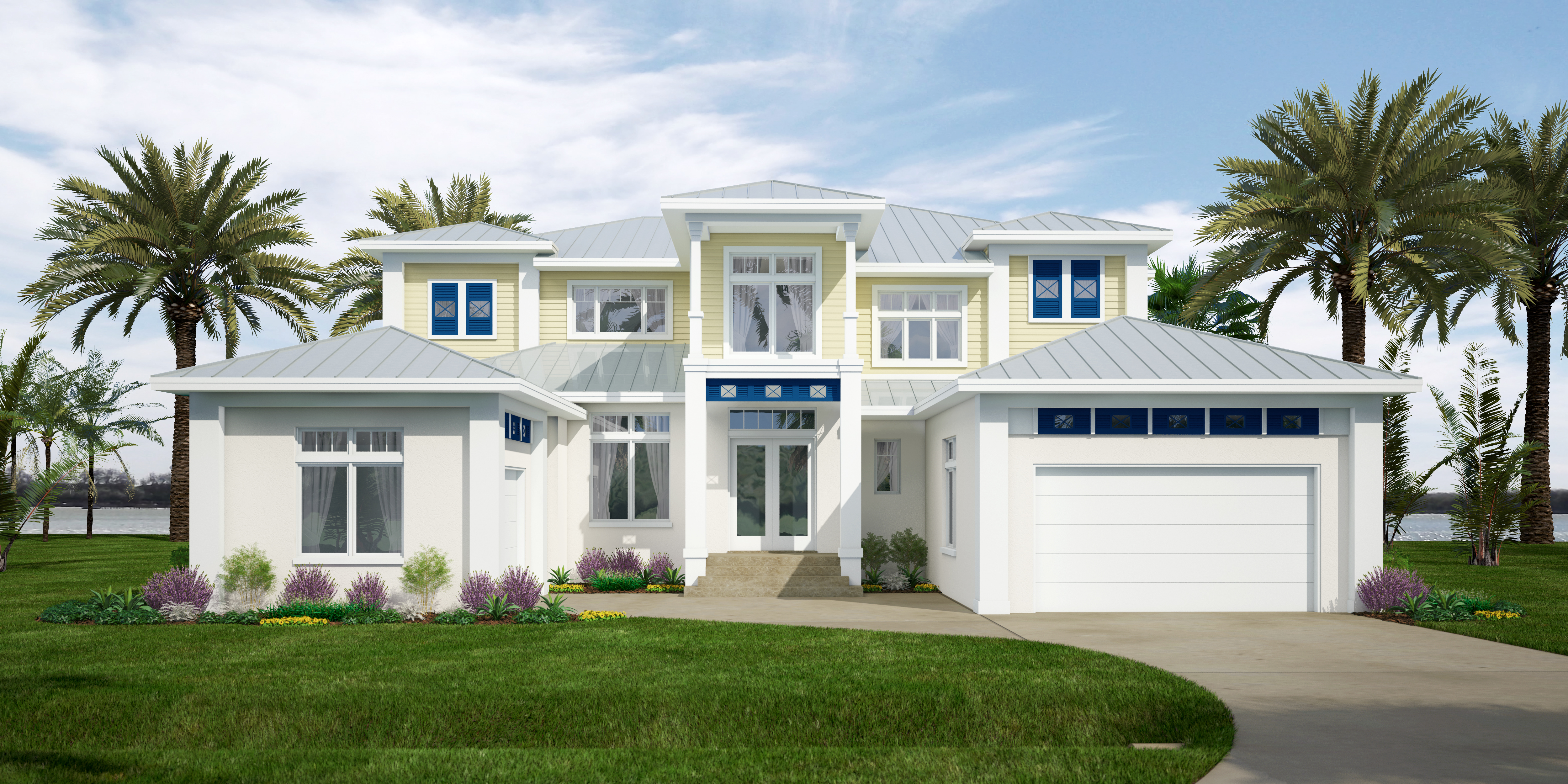 The facilities are of first class quality and the style is contemporary and modern, combining elements from Key West, the Caribbean and the southern states.
There are wooden floors in the entire living area and stone floors in the bathrooms.
A maximum of 8 persons can be accommodated.
A floor area of 370 square meters, garage for 3 cars, a very spacious terrace with pool, spa, dining area with barbecue and a roofed over lounge.
The villa is surrounded by a tropical garden; a jetty at the canal can be taken for granted.
The modern and sophisticated facilities are of first class quality. Living area with wooden floors, bathrooms with stone floors, granite washstands and countertops.