Back
Desk Calendar 2020 – the winners have been chosen
The decission has been made and the winners of this year's competition have been announced.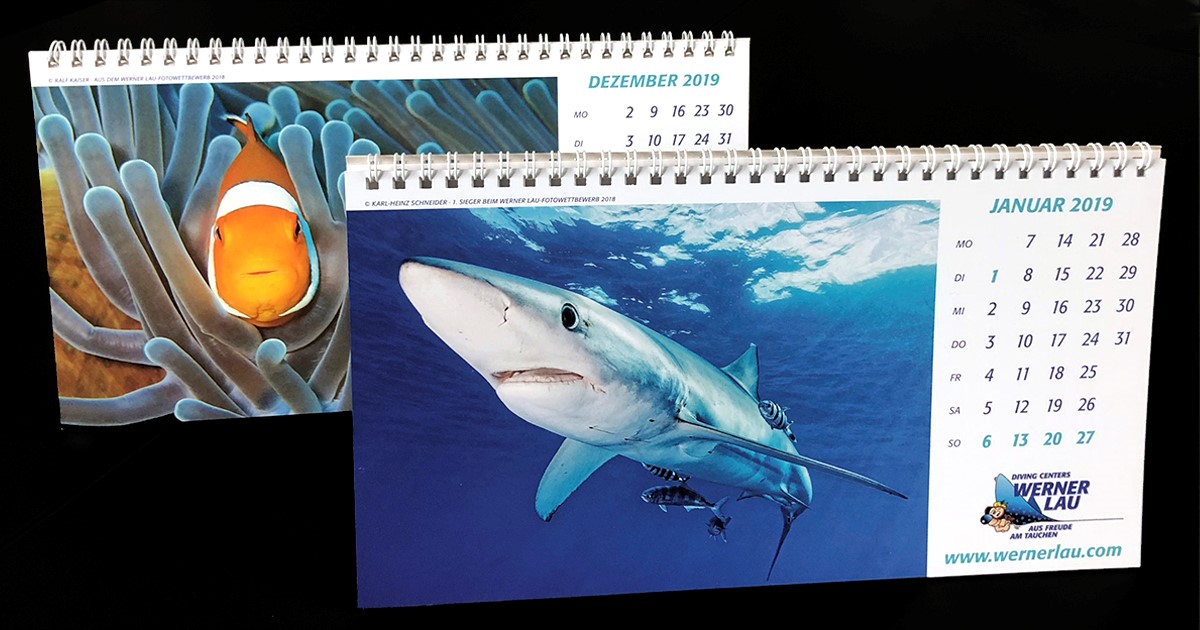 This year it was particularly difficult to make a decision. There were just too many wonderful underwater shots. Unfortunately we can only add 12 pictures to our desk calendar.
The following three pictures have been awarded.
The 1. Prize goes to Nicolai Posininsky with this picture

1 week half board accommodation at
"The Oasis" Dive Resort in Marsa Alam
including diving
The 2. prize goes to Lieselot De Bruyker with this picture
10 dives at one Werner Lau
Dive Center worldwide
The 3. prize goes to Jan Patrick Hensel with this picture
6 dives at one Werner Lau
Dive Center worldwide
CONGRATULATIONS!
It wasn't easy to made the decision. We received so many great pictures and lots of them went into the tight selection.
A few of the other images you can see below in our image gallery. We would like to say thank you to all the photographers for sending their pictures. It would be great if you would participate next year again.
Werner Lau