The Siddhartha Ocean Front Resort & Spa is situated directly on the beach in the small village of Kubu on Bali's northeast coast, far from all the commercial tourism. The 30 bungalows & villas blend in perfectly with the enormous 2.66 hectares surrounding terraced landscape.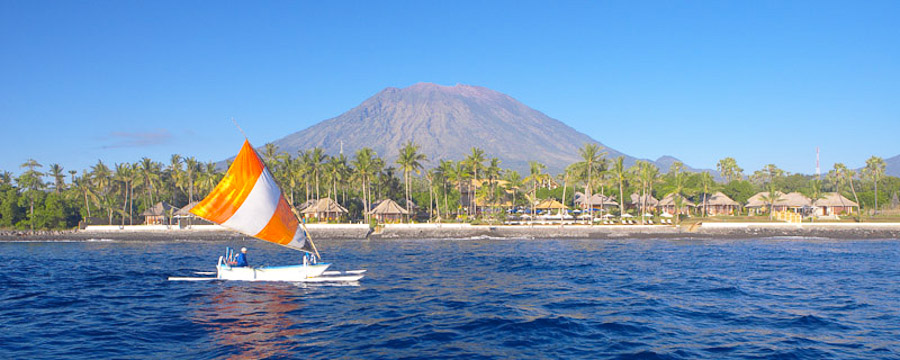 The stunningly beautiful tropical garden has been, knowledgeably & with great attention to detail, created around the existing palm trees and natural vegetation. Furthermore, there is more than 180m of beachfront. And practically all the bungalows have an ocean view, thanks to the slightly sloping landscape. Bali's most holy mountain, the imposing 3142m high "Mount Agung", towers in the background. This is the seat of the Gods!!!
The hotel has 7 Superior bungalows, 18 deluxe bungalows, 5 Ocean Front Deluxe bungalows, the "Santai" & "Pantai" – 2 dream villas with their own swimming pool and the in a beautiful private garden embedded Villa "Taman", as well with private pool.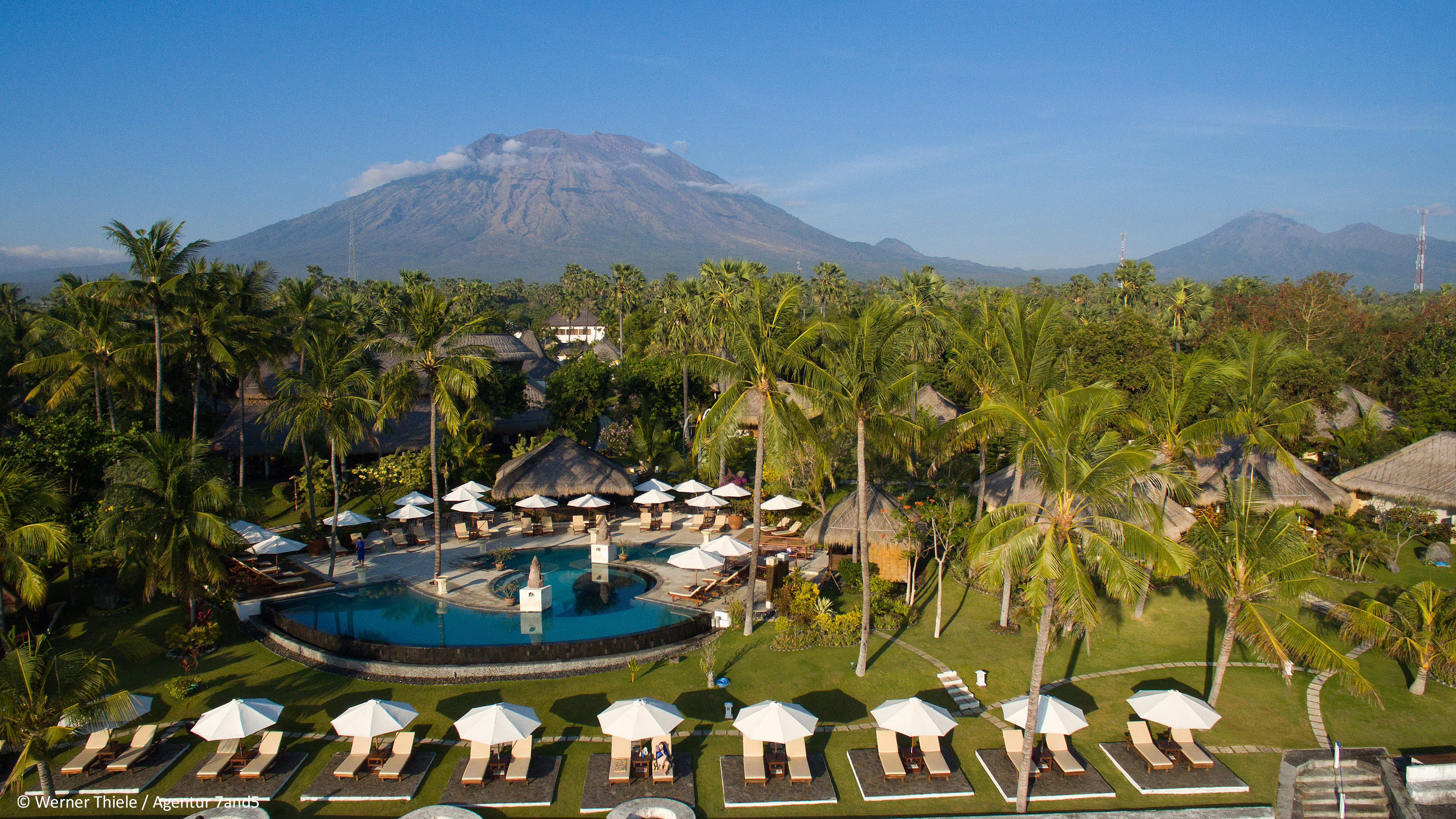 Transfer
You will get your first impressions of the beauty of the landscape and the cultural diversity of Bali on the 3 hour journey, which takes you past rice fields, temples & small villages, from the airport in Denpasar to the Siddhartha Ocean Front Resort and Spa.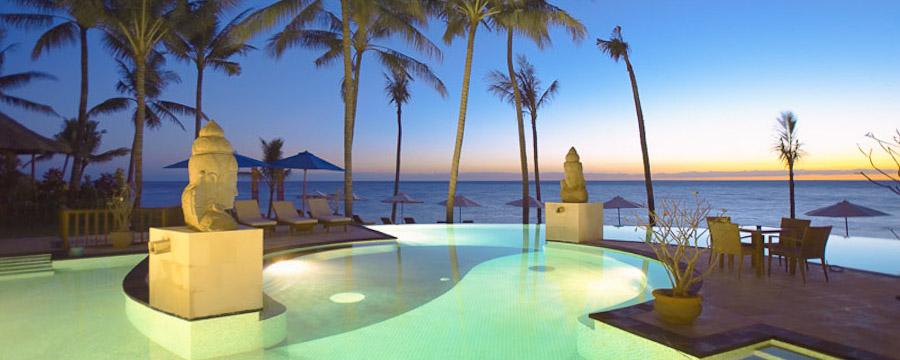 General Information
The Siddhartha Ocean Front Resort & Spa is another innovation of Werner Lau in Bali. It all started with the opening of his diving centers at the Pondok Sari & Matahari back in 2003. Then in 2006 came the Alam Anda, his own hotel, which has made Werner Lau a legend in Bali. Now, with the opening of the new Siddhartha Ocean Front Resort & Spa, the Lau group has increased the selection of resorts from which to choose in Bali.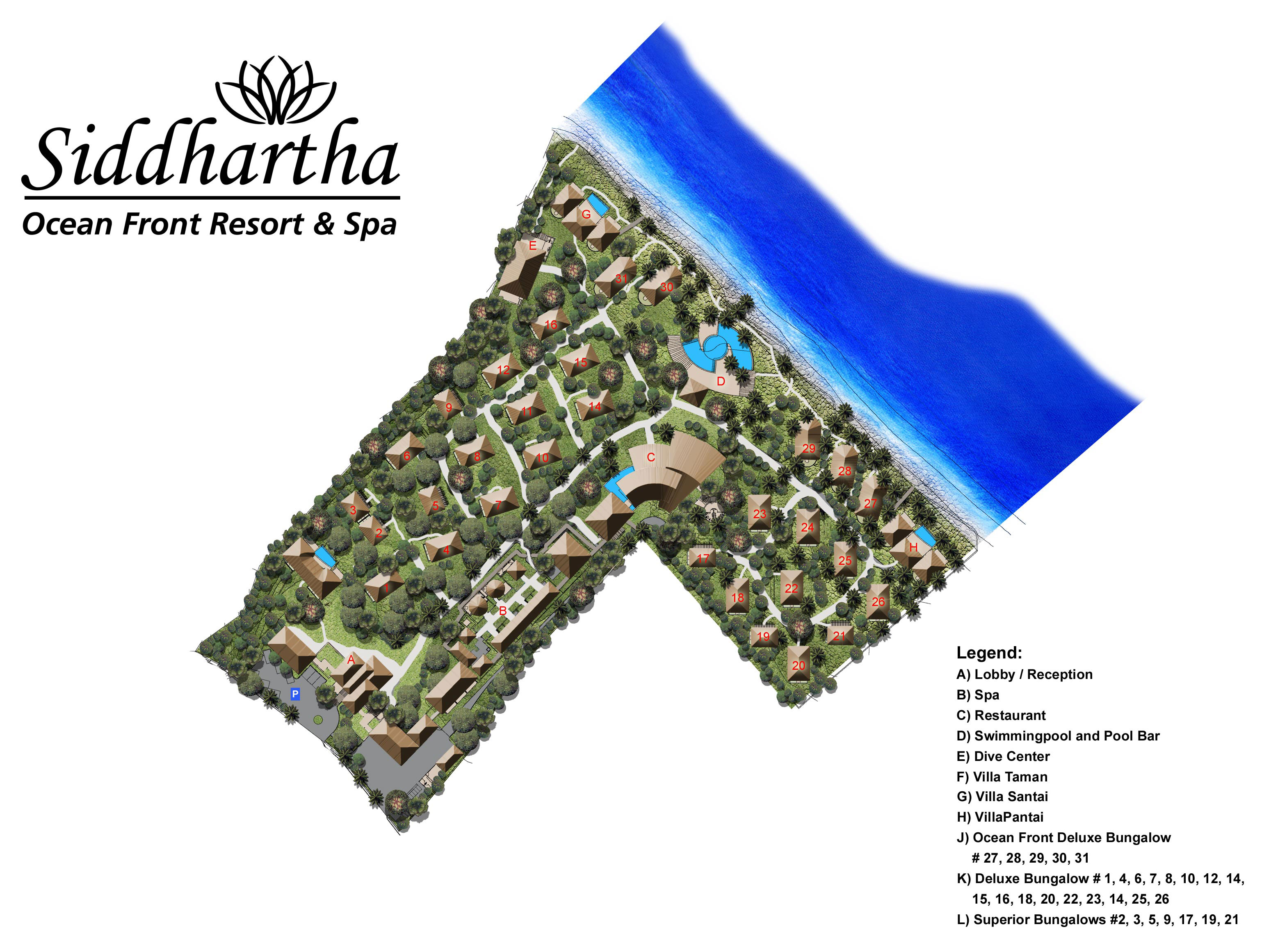 Here, you will still be able to experience the real Bali with its` cultural & typical way of life. The ceremonies our guests are allowed to attend are genuine and are not simply shows created only for tourists.
We have become integrated into the community of the neighbouring village of Kubu. Most of our colleagues & their families have lived and worked here for generations and are deeply attached to this area they call home. You are therefore considered special guests and are most welcome in our "home". Our hospitality is evident from the very first moment.
Internet: free WLAN
Accepted credit cards: Mastercard and Visa. No Travelers Cheques.