Werner Lau takes over the diving school in Hondaafushi together with Diverland again!
From December 1st, 22, together with our friends and partners from Diverland, we will once again take over the diving school in Hondhaafushi.
Diverland's owner, Wolfgang Brak, is a true Maldives veteran. This joint venture offers our guests the highest level of service, professionalism and diving fun.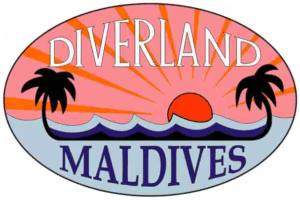 Hondaafushi is located in the Northern Haa Dhaalu Atoll. The island measures about 500m at its widest point and has an approximately 2km long sandy beach. The lagoon in front of the beach is perfect for swimming and snorkeling. Water sports enthusiasts will feel like a fish in water at Hondaafushi.
The house reef of Hondaafushi surrounds the more than 2 km long island. Currently, a jetty is under construction on the west side of the island, which can be reached "on foot" and which, after completion, will allow easy access to the house reef.
Of course, we also offer our well-established equipment shuttle at Hondaafushi, which allows you to dive comfortably without the hassle of tugging.