Back
MY Sheena Logbook – 10. – 17.02.2019
7 -days tour – Filitheyo/Filitheyo
As usual we pick up our guests at Filitheyo and do the paperwork first. Then we go to the boat and everybody gets their cabins. A detailed briefing is also obligatory. At dinner on the day of arrival the crew will be introduced so that everyone knows who to turn to … and there are quite a lot of team members on board and on the dhoni.
Dive sites:
10.02.2019 Dolphins Corner
11.02.2019 Little Channel South / Western Highlight / Mantas & More
12.02.2019 Mantas & More / Happy Corner / White Tip Station
13.02.2019 Happy Corner / Rakedhoo Kandu / Alimatha House Reef (Jetty)
14.02.2019 Uthuru Kandu / Golden Wall / Fottheyo
15.02.2019 Fottheyo / Fushi Kandu / Vatharu Kandu
16.02.2019 Vatharu Kandu / Dolphins Corner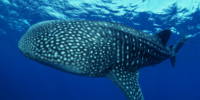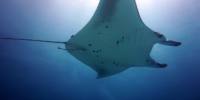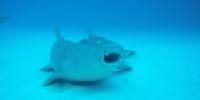 The conditions this week were very good. The weather was great, so were the diving conditions. There was almost everything to do with currents. As almost always on the Maldives we only do drift dives. This week there were mostly incoming currents – so we chose the dive sites accordingly. And we were rewarded with plenty of fish. We had schools of barracudas, napoleons, turtles, schools of about 40 eagle rays, schools of mackerels, grey reef sharks, lots of whitetip reef sharks, a few silvertips, nurse sharks, mobulas, yellow stripe snapper, a leopard shark, lots of snappers, a giant spia, bonitos, red snapper and of course lots of small animals, snails and octopuses and luckily some manta rays.
One of the highlights on this safari was the night dive at the Alimatha Housereef. It is not a night dive like we usually do. Here at the Alimatha Jetty hundreds of nurse sharks and stingrays bustle at dusk. In between by the lights of the divers again and again white tip reef sharks and hunting mackerels.
Also on this tour our crew prepared a dinner on an uninhabited island. Also this time they conjured a "table" out of sand. The boys always try hard and the food is always delicious. Anyway, it is incredible what our cook Laurence always conjures out of this little kitchen on board.
A beautiful tour with many highlights and special experiences for all of us comes to an end. We are looking forward to welcoming the new guests on board the Sheena again.
See you soon …