Back
Good News from Oasis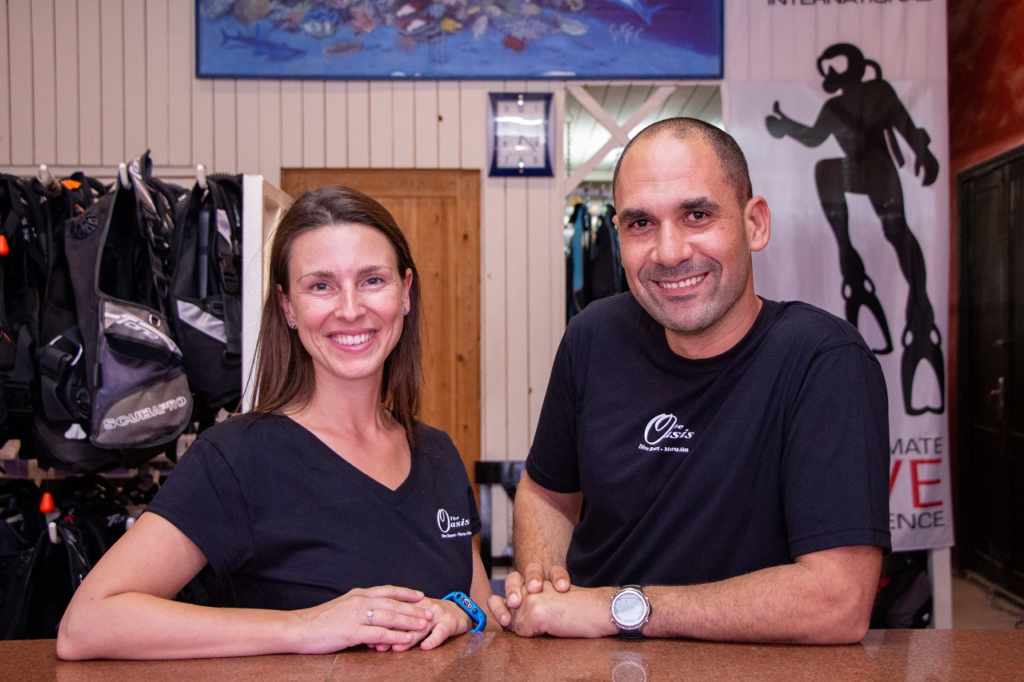 Oasis – 29.11.2020
Good News from our Oasis
The hotel will remain closed until 24.March
BUT:
You can now dive with us again!
Today the Covid inspection of the CDWS and the Ministry of Tourism took place in the Oasis.
The DC passed and we are allowed to work officially again.
We gonna pick you up from the hotels in the area and you can dive with Kazo and Sofie.
The best way is to book your dive packages in advance through our website.
Payment on site is also possible.
Dear guests: Please let us know your thoughts.
It seems that most of our Swiss customers are on site, because they don't have to quarantine once they return home.