Training & diving courses
Several times a week, we offer the chance to allow newcomers to the sport a taste of the wonderful world of diving. During this dive which lasts about 1 hour, you can experience the beautiful underwater world of the Bali Sea on a trial basis. At a depth of only 3-5 metres, it is like being in the middle of an aquarium and you can enjoy the fascinating world of the coral reef.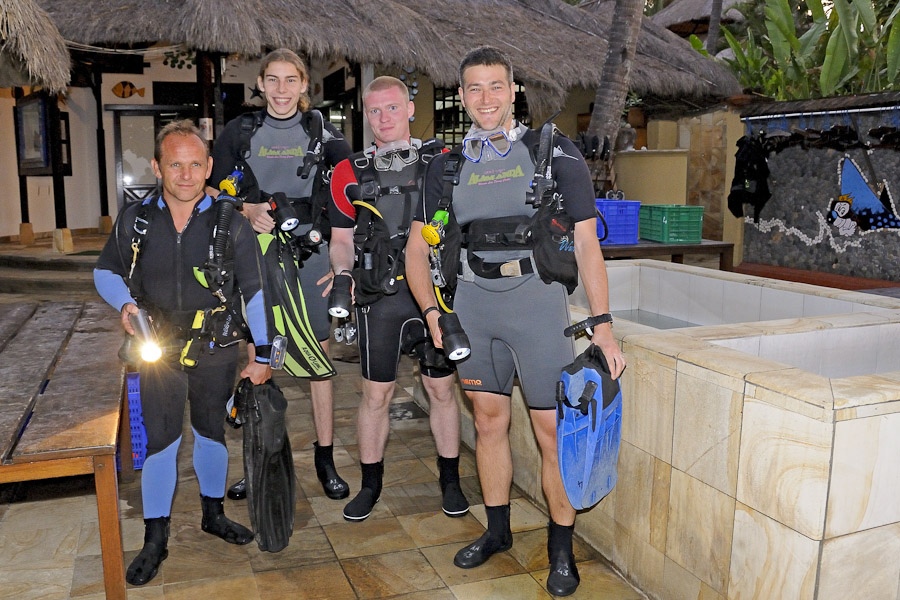 The courses normally take 3 days. The students spend the mornings and afternoons in the water and are introduced to diving in small groups under the supervision of a qualified instructor. The theory lessons (approx. 6 hours)are integrated in these 3 days. After passing the exam, the students receives an internationally recognised certificate (Open Water Diver – SSI). Alternatively, you may choose the PADI or i.a.c. training regulations (PADI & i.a.c. Open Water Diver).
We also offer instruction up to SSI DiveCon, CMAS Gold and PADI Divemaster for more experienced divers. Additionally we are qualified to teach and certify nearly all specialist courses, all of them after the regulations of SSI, i.a.c. or PADI.