Filitheyo lies between two channels on the eastern side of the North Nilandhe Atoll, approx. 60 km south of the Ari Atoll. It is 900m long and 500m wide at the outer reef end.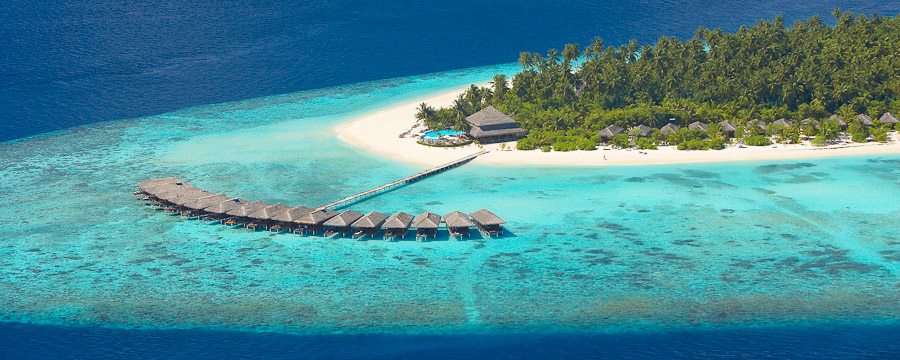 This triangular shaped island is being developed with careful consideration of the environment. Filitheyo is surrounded by a beautiful white sandy beach and is covered in dense tropical vegetation including palm trees, rubber trees, mangroves and Scaebola trees which provide shade for our guests.
Filitheyo is located in the unspoiled North Nilandhe Atoll and is accessible by seaplane. The transfer to the flight deck near the island takes about 35 minutes. From there we reach the island by boat in about 10 minutes.
This comfortable property has beach bungalows and water villas, open lobby, main restaurant, bar, sunset bar / restaurant on the beach, swimming pool with terrace, Spa and souvenir shop.
Credit cards accepted here are: Mastercard and Visa.