Undoubtedly, we offer a further highlight on this Island: The chef and his team create magnificent buffets which, even by international comparison, achieve the highest possible standards!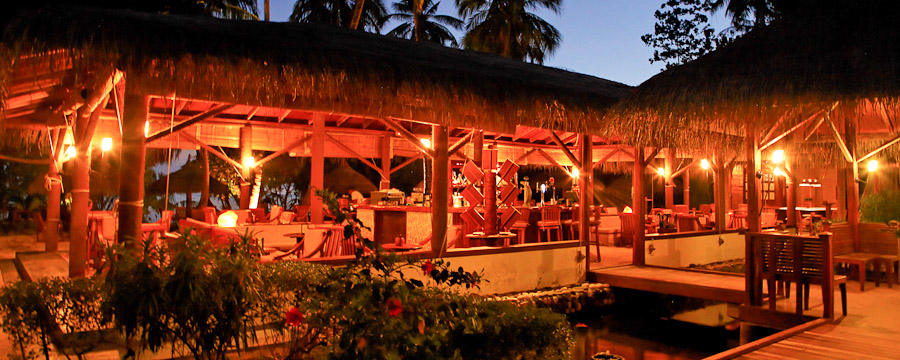 The restaurant on Filitheyo serves up a magnificent choice of international and local dishes. You will find a delicious selection of fresh meat and poultry dishes, including grilled meats, seafood and pasta, plus an excellent choice of fresh mixed salads and tropical fruits in all variations. Those of you with a sweeter tooth will be more than delighted with the ample choice of international desserts available.
Beach buffets and barbecues, including many Maldivian specialties, provide a further variety to the menu. The coffee shop offers you a good choice of food and drink á la carte, so you can choose half or full board when booking your holiday.
If you fancy finishing the day with a cool drink you might like to visit the beach bar where you will find a good choice of cocktails, beers, fruit juices, wines and non-alcoholic drinks.
Alternatively, you might seek the solitude of the beach and the cool sea breeze to enjoy your drink while taking in the breathtaking beauty of the sunset in this part of the world; or later on while gazing at the crystal clear starlit skies.