Back
Quarantine Situation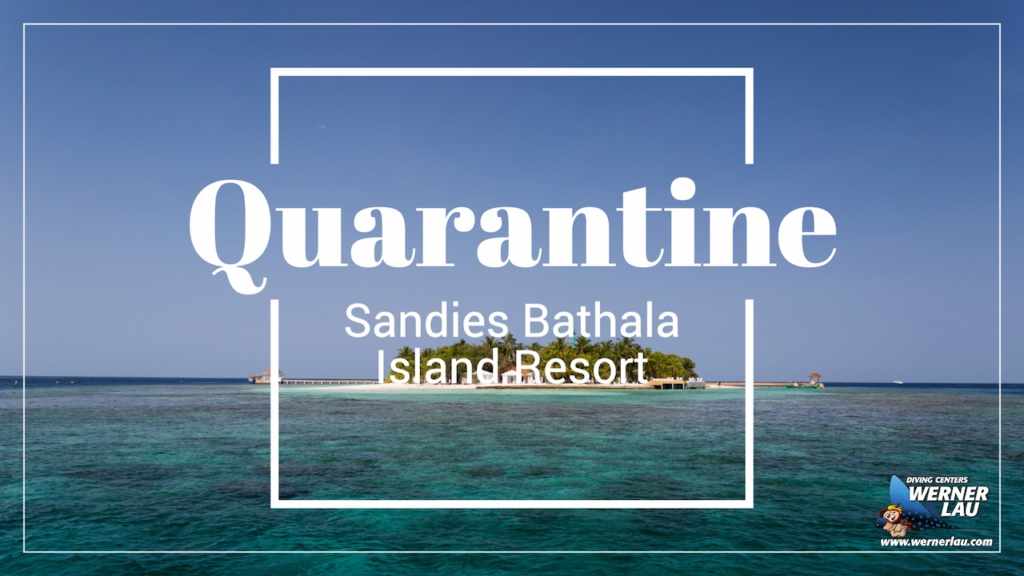 Update Bathala – 12.03.2020
Good news from the Maldives.
Following the tests conducted by the Ministry of Health last night, the quarantine for Bathala has now been officially lifted by the Ministry of Health. It seems that no one has had any fever or other symptoms of the corona virus, so the decision has been taken to restart operations.
We are going to dive again today!
Update Bathala – 10.03.2020
All persons who had contact with the infected guests on Bathala were screened. These were roomboys, waiters, barmen, animators and some guests. The results should be known tomorrow.
Catering on the island is guaranteed. It is not yet clear who will have to pay for costs that have been or will be incurred.
Our dive centre has applied to the ministry that at least small groups are allowed to go diving at the house reef. Also in this case the answer is still pending.
According to the present state of affairs, the quarantine will be lifted in 12 days.
Blog Bathala – 09.03.2020
Since yesterday Bathala sadly is also under quarantine after two Italian guests have been tested positive for the Corona Virus Corvid 19. All 105 guests at Bathala have been checked. The island is under quarantine for the next 14 days and can therefore neither be visited nor exited.
All guests arriving within the next 14 days will automatically be transferred to Athuruga Island Resort or Thudufushi Island Resort.
Dive packages or dive courses booked through Werner Lau will be refunded by us.
We will keep you up to date here.
Werner Lau