We have 2-3 dive boats (dhonies) which depart daily at 9:00 and 14:30. The various dive sites can be reached within 5-60 minutes.
We also offer full day trips at least once a week. During the appropriate season, they can take you to manta or hammerhead locations, as well as to other remote and spectacular dive sites.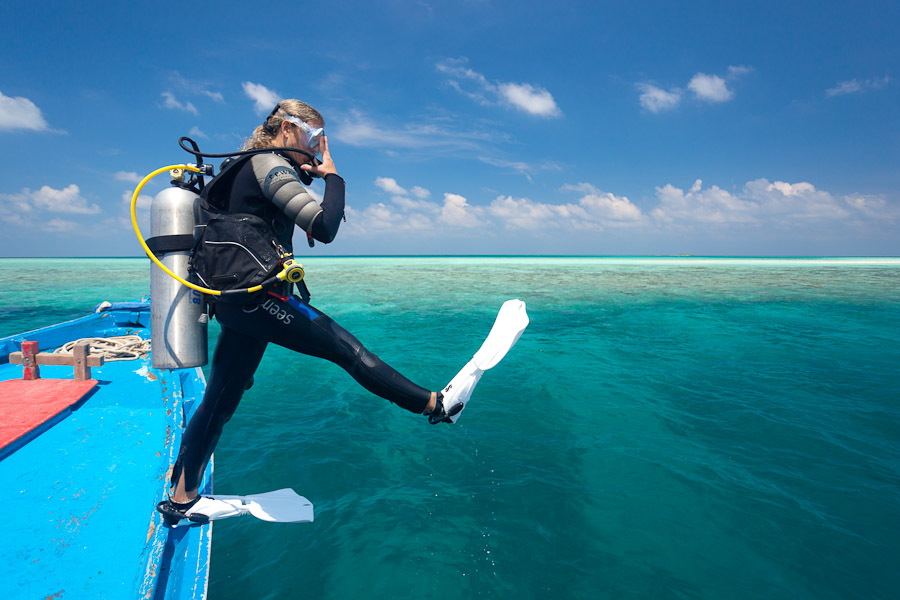 The dhonies visit 3 or 4 different reefs which vary in difficulty, so there is something for everyone. This gives you the chance to choose the reef which seems most suitable for your personal dive skills. We are offering around 30 different dive spots, amongst which are famous spots like Fishhead, Maaya Tila, Maaga Tila, Shark Point and the wreck of Halaveli.
Every boat carries an oxygen tank and a medic first aid kit, including emergency equipment and medicine for our specially trained crew to cope with any situation. If necessary, the decompression chamber in Bandos can be reached within 30 minutes by seaplane.