One of the most beautiful house reefs in the Maldives! Especially in the shallow area, the coral growth is stunning. In most parts the reef slopes steeply down to depth of 16 – 25 metres. Below that you can find smaller coral blocks up to a depth of 30 metres. A few overhangs and caves tempt divers into exploration.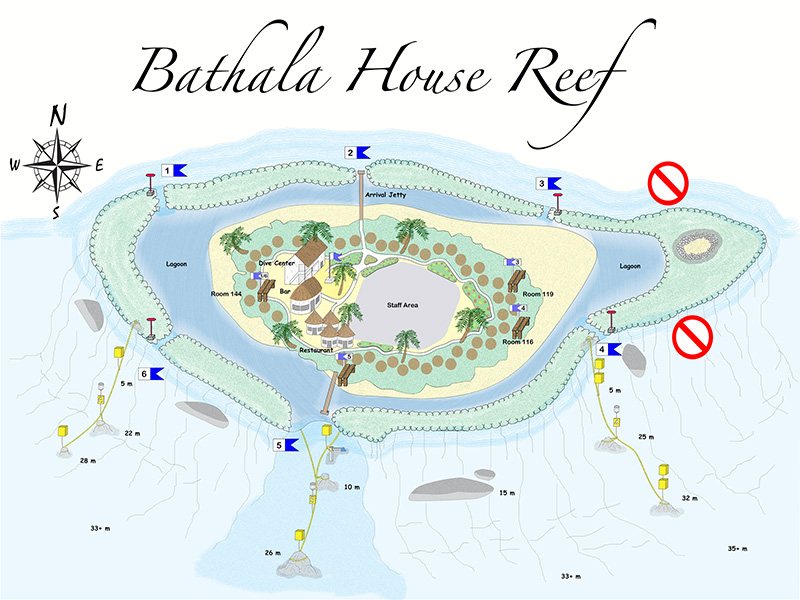 Due to Bathala´s location inside the channel, currents bring plenty of nutrients attracting big fish like sharks, eagle rays, mackerels and tuna. Even mantas have been seen here. 6 entry and exit points are well marked above and below the water. Therefore, independent divers can dive on the house reef without a guide.
Our tank shuttle service to the entry points turns your holiday diving into a perfect experience.
Night and early morning dives are possible on a daily basis.