Bathala is rightly known as a legend among the divers' islands of the Maldives.
It was completely rebuilt in 2019 and brought onto the market as a 4-star island.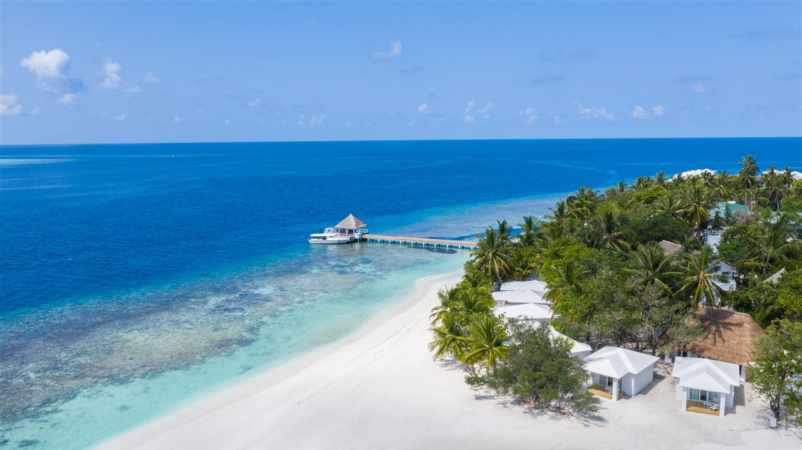 Bathala is situated in a channel on the east side of the North Ari Atoll . A genuine Maldivian island and an absolute divers' dream. It is regarded as one of the best divers' islands in the Maldives because of the sensational house reef and the vicinity to the top dive sites of the North Ari Atoll.
We reach Bathala by seaplane. The transfer time by air taxi takes about 15 minutes.
Bathala has a total of 70 beach and water bungalows, divided into 3 garden bungalows and a total of 46 single and double beach bungalows. In addition, 24 water bungalows will be built in the lagoon on the east side of the island. The island can be reached via 2 jetties, from where the diving dhonies leave for the dive trips.