Certainly another "highlight" – the Island Galery Restaurant. All-inclusive breakfast, lunch and dinner in buffet style are offered here. The Mediterranean inspired international cuisine with live cooking station offers fresh fish, fresh noodles and traditional local dishes.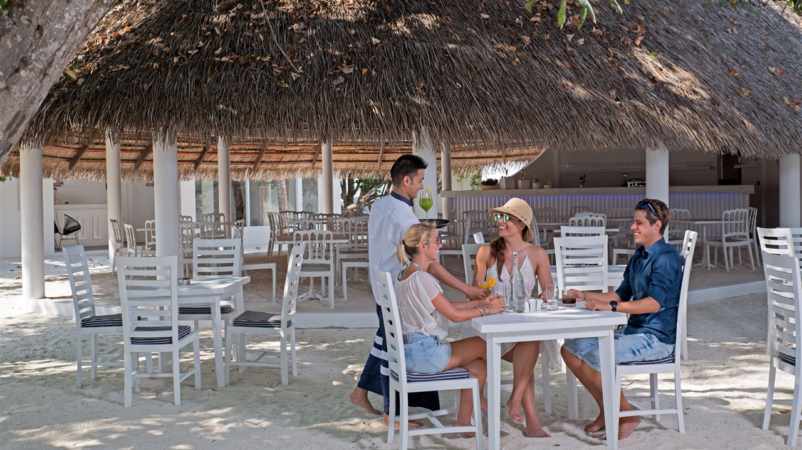 The Beach Grill Restaurant invites you to dine under the stars directly on the beach. Among other things fresh fish, cooked or grilled at the open fire with all kinds of delicious side dishes is prepared.
The Island Bar is a great place to relax and unwind after diving and snorkeling or after sunbathing. Small snacks, alcoholic and non-alcoholic drinks, water and fresh juices are available daily from 10 a.m. to midnight.