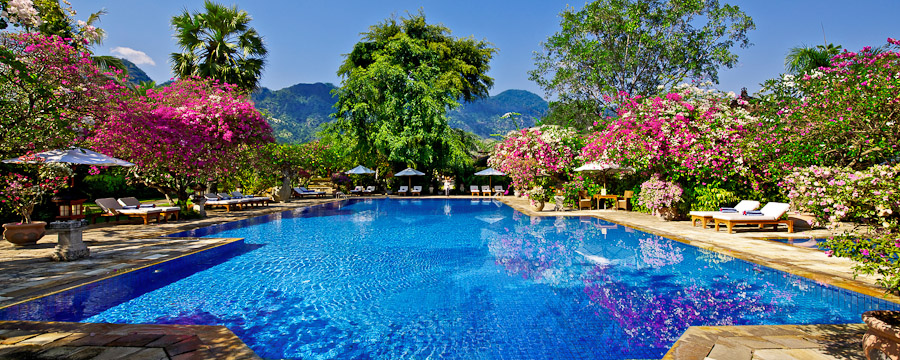 With a size of 23 x 12 m the pool is large enough to swim your laps and an excellent place for a cooling dip. With a partly depth of 3 m its even suitable for divers to get their first underwater experience.
Active guest might opt for a guided trekking or mountain bike tour through the picturesque nature the northwest has to offer, or explore the fascinating underwater world of Menjangan Island (part of Bali Barat national park).
The resort has its own tennis and badminton courts. Of course there is also the opportunity for beach volleyball. Obtain rackets, shuttlecocks and balls at the reception.
Due to its spectacular location in the crater of an extinguished volcano the BALI HANDARA KOSAIDO Golf CLUB in Bedugul is one of the world's most beautiful golf courses. It's an one-hour car ride away and Matahari Beach Resort & Spa guest have greenfee guarantee.
Explore the vicinity of the resort on one of our touring bikes. Interesting destinations such as the Melanting and Pulaki Temple and other sights are an approximately 20-minutes ride away.
Yoga
Start your day with our daily early morning yoga class.
While all yoga styles seek to balance body, mind and spirit they go about it in various ways. Our personal preference is Asthanga, which was developed by K. Pattachi Jois to build strength, flexibility, and stamina. Ashtanga yoga offers a fast paced series of sequential poses beginning with sun salutations. During the session you move from one posture to another in a continual flow and movements are very much linked to correct breathing.The complimentary daily yoga classes start at 8:00 AM in the Buddha Pavilion at the beach.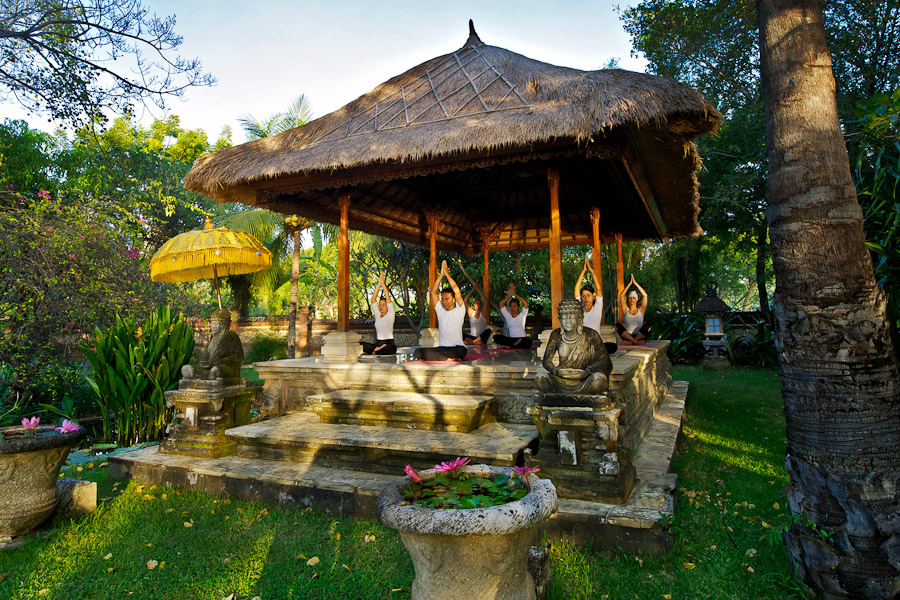 Start your day with a visit to the local market with Chef Komang Sujana, he will introduce you to the secrets of Balinese cuisine, under his professional guidance you will prepare your own Balinese menu in the open-air kitchen at the beach. Return with a personal certificate and a carefully selected collection of recipes to surprise your friends and family at home.
Library & Conference room
The generously-stocked library provides the right holiday reading and invites you to read.