16 (double) standard bungalows which rather correspond to the international term "superior" regarding size and room amenities.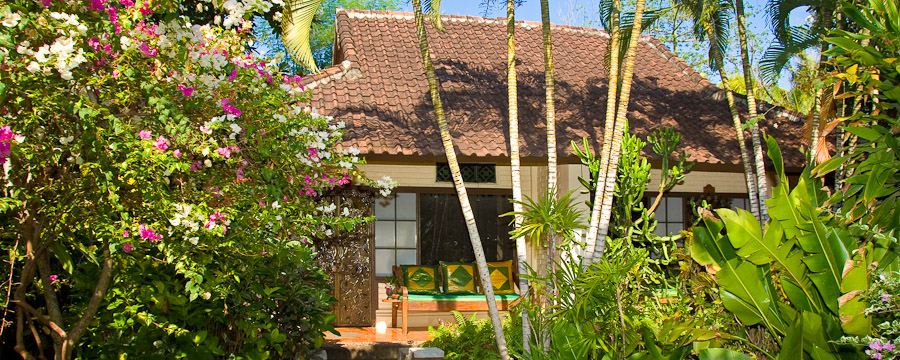 All Bungalows are located within a certain distance to each other, each in its own small tropical area. The rooms are furnished in bamboo and wood and each bed is protected by a mosquito net which is fixed in the gable of the tall grass roof.
All rooms are equipped with air conditioning and warm water. Some of the "standard" bungalows are additionally equipped with a third sleeping space, offering enough space for families. Baby cots are available on request. The semi-open bathrooms are "Bali style", very tastefully decorated and nestled in a small private garden.