The name of the restaurant "Tantris", together with its exquisite architectural design & location was specifically chosen.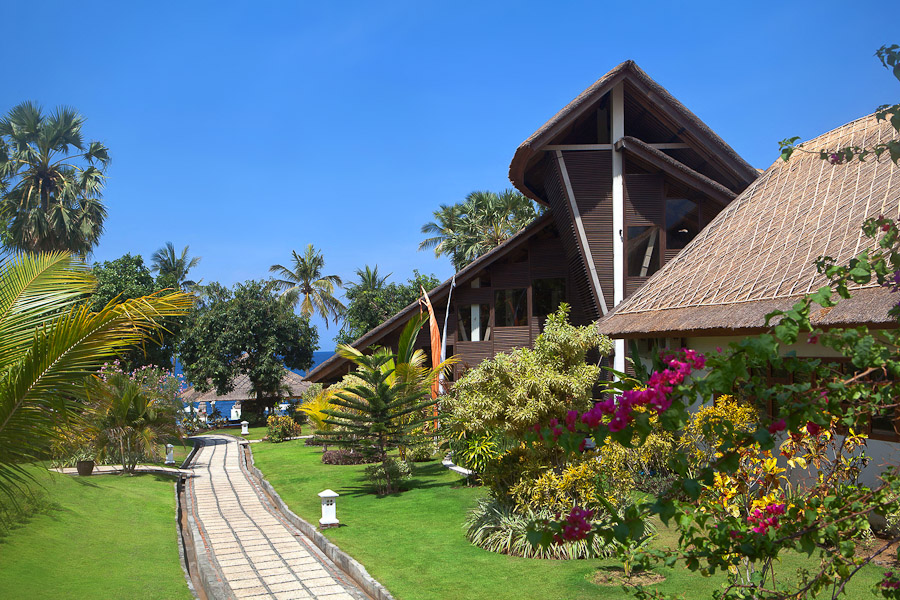 The term "Tantric" comes from the Indian-Buddhist culture. We believe that pleasure is an intrinsic part of a balanced lifestyle. This is our main focus. Tantrism is the assimilation between the mind & the material world. Simply put: pleasure without remorse.
With this as our inspiration, we invite you to enjoy our mouth watering cuisine prepared & served according to the highest standards, in the most comfortable environment you can imagine.
Our restaurant immediately invokes a sense of calm precision, as a result of the attention given to each and every Minute detail. The furniture, lighting, seating arrangement, soft music and accessories, such as flower decorations, are all in perfect harmony to further accentuate the buildings' architecture and view of the ocean perfectly. Dining here is a multisensory experience.
Our restaurant is able to cater for every occasion, whether it is a romantic dinner for two or a relaxed dinner with friends. It will also be our pleasure to organise other private Events, such as birthdays, weddings or wedding anniversaries, or other special anniversaries, for you.
You'll not only find the best local wines, but also a good selection of international wines on the wine list. The individual open plan layout provides a pleasant additional alternative.
The menu can be described as "Asian Fusion": The delicious contrasting flavours produced from influences obtained in the east and west, result in an absolutely unique culinary experience. The availability of a variety of international specialities and traditional Indonesian dishes concludes our culinary selection.
Our friendly and competent colleagues eagerly await your visit.
A variety of small snacks & beverages are available all day at "Breeze", our snack bar by the pool. There is an extra special offer in the evening – a small selection of some of our seafood specialities – such as lobster – is available to guests with a reservation.
The Menue
The prices are based on the current menu and act only as a Guideline. They are not binding and can changed without any prior notice.