The restaurant is built in the traditional open Balinese style. It is situated next to one of the three large lily ponds with a direct view of the beach.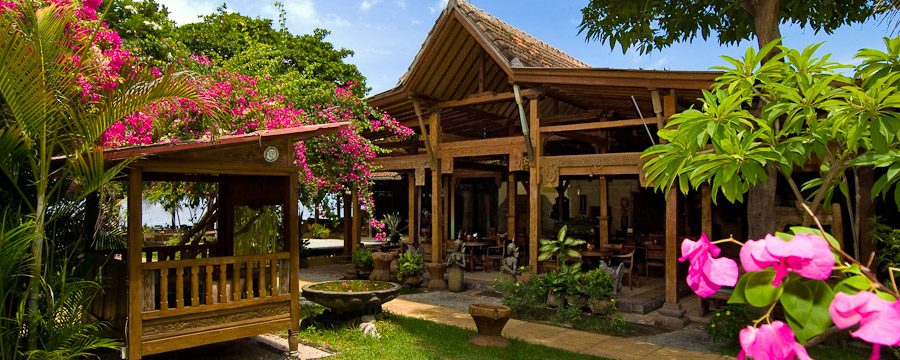 Especially interesting for late risers – breakfast will be served whenever desired – even late in the afternoon. The restaurant offers a selection of international, Asian, Indonesian and vegetarian cuisine, prepared as desired by the guests – from mild to very hot. All meals can also be served on the beach.
The restaurant is open from 06.30am until 10.30pm.