Yoga is an ancient art based on a harmonizing system of development for the body, mind and spirit. The continued practice of yoga will lead you to a sense of peace and well-being. The practice of yoga makes the body strong and flexible, it also brings emotional stability and clarity of the mind.
Gazebo
We have built a gazebo at the ocean front for the yoga classes. It is big enough to accommodate 10 participants. In addition, there are comfortable seats available if you want to relax there in daytime.
Free Yoga Sessions
We offer daily free yoga classes.
These classes a combination of Hatha and Vinyasa Yoga, perfect for all levels.
Specials
At different times of the year special yoga events take place at Siddhartha.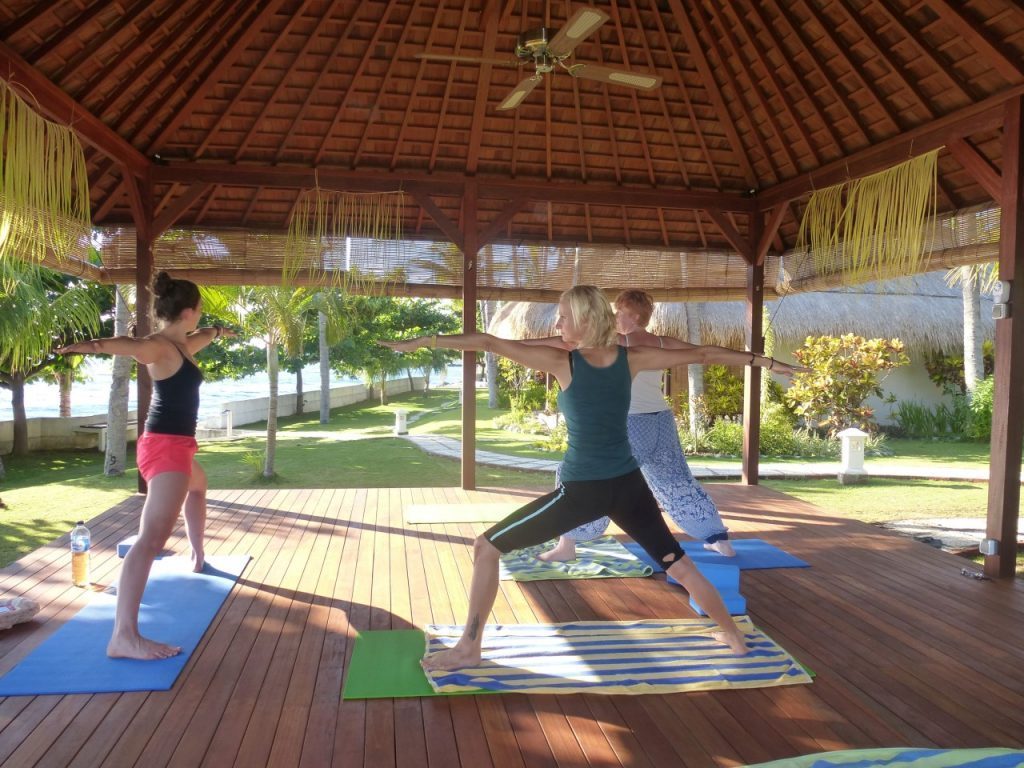 Yoga & Diving at Siddhartha in Bali
New dates for 2019 and 2020 Since our group trip "Yoga and Diving in Bali" in March 2019 was so well received by all participants, we have decided to offer two more 10-day group trips for 2019 and 2020: 1st date: 09 - 19 December [...]