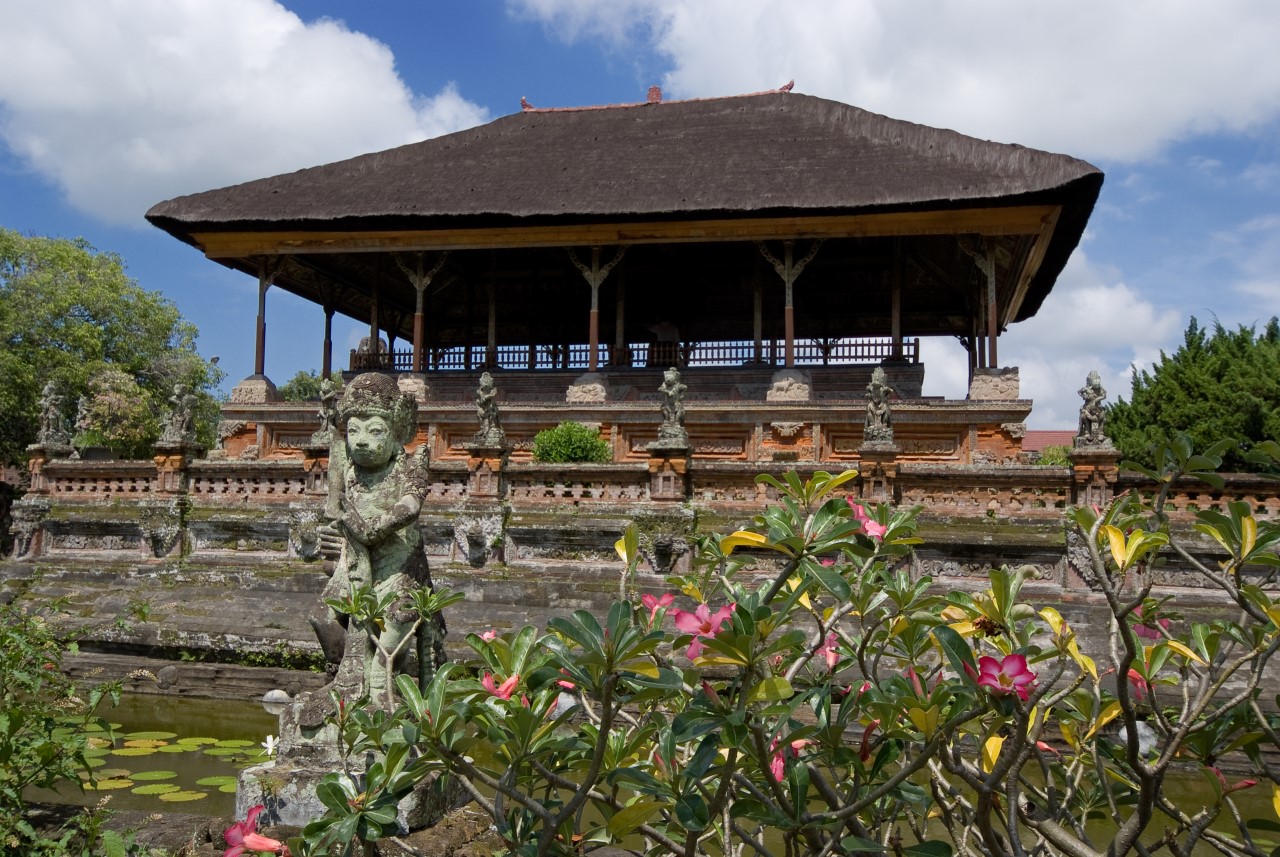 Pondok Sari – Munduk (Ricefield, Coffee & Clove Plantation) – Bedugul (Lake View, Ulundanu Temple, Fruit Market, Botanical Garden on request) – Gitgit Waterfall
– Singaraja Town – Lovina-Banjar (Buddhist Temple, Hotspring/Swimming Pool)
– Pondok Sari
The tour starts at 8.00 am to Munduk. It is a village located in the mountain where you able see beautiful rice terraces, coffee and clove plantation. Your drive continue passing the lakes Tamblingan and Buyan, ending up at Bedugul where you can enjoy the lake view of Bratan lake, visiting Ulundanu Temple surrounded by the water of the Lake Bratan. We will stop at a fruit market, where you can see many varieties of Local Fruits as well as local handicrafts. A visit of the Botanical Garden is possible on request.
After Bedugul, the trip will bring you to Gitgit Waterfall, this fabulous water fall is surrounded by shady trees, and the temperature is always comfortable. The easy walk from the parking area to the water fall is around 15 minutes. The water of the water fall is always clear even during the rainy season and it's possible to take a bath. On the way back home, we will pass the old town Singaraja and continue to Banjar. In here you can visit the Hot Springs and a Buddhist Monastery. At the Hot Springs, you can take a bath or even a swim in the pool, the water contains sulfur and can heal people from skin problems. The Buddhist Monastery is the biggest in Bali. You have to wear sarong and sash for entering the Temple to respect the local tradition and the people. If you don't have a sarong and sash, the temple can provide this for a small donation. The tour will finish in Pondok Sari
If you still have time on your trip, you can request another sightseeing stop to our driver.
Starting at Pondok Sari: approx. 8:00 am
Price: approx. 65,- Euro – 70, Euro per car with driver incl fuel.
Price: apporx. 90,- Euro per car with driver incl fuel, incl German speaking guide.
One car fit for 1-4 person, entree fee is excluded.