Find rest and relaxation in our wooden, original Indonesian JAVA SPA villa, built in the middle of a beautiful lotus pond.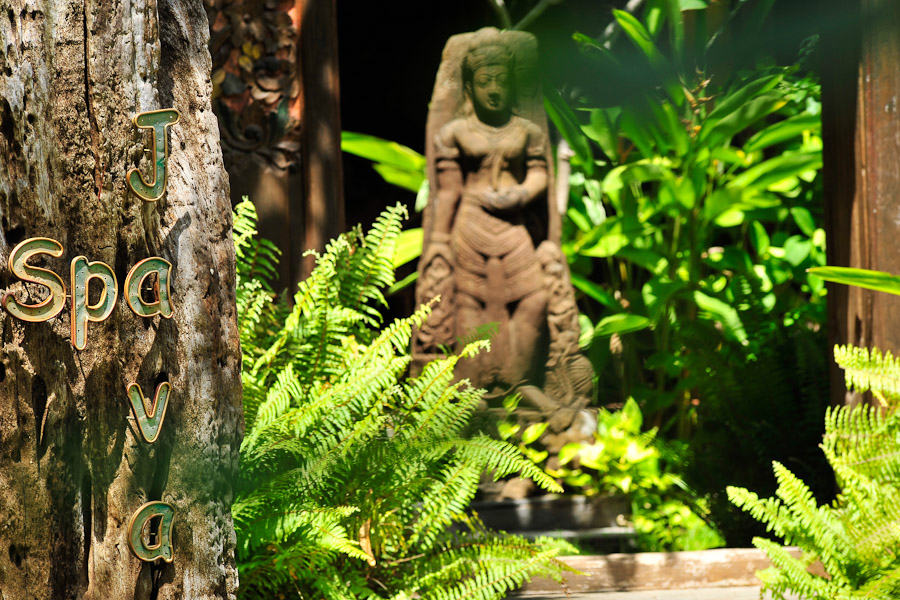 Indulge in this private and luxurious ambience – and let our well-trained Balinese therapists spoil your body, mind and soul. We only use exclusively prime and endurable natural ingredients and fine balanced massage oils using their healing substances and power for a selective and personalized treatmentmassage oils. For our aroma therapy massages , facials, body scrubs, sunburn and many other treatments including flower baths.
Our relaxing baths are mixed with fragrant, real flowers, real essences and organic bathing salts. The treatments have a relaxing, cleansing and nourishing effect.
Your therapist follows your individual needs in order to achieve a maximum impact on the regeneration of the body and mind. A couple-massage is of course included in the JAVA SPA ´pampering offer´.
You can enjoy your treatment alone or parallel with your partner in one treatment room. A reflexology massage will relieve your stress and induce a deep relaxation. In the state of a complete relaxation, the body has the ability to heal itself.
The feet are the miniature likeness of man, with all its organs, systems, tissues and vitality. The specific method to exert pressure on the foot, opens channels through which the healing power can flow into all parts of the body. Of course, the JAVA SPA provides as well adequate massages for head & shoulders and hands.